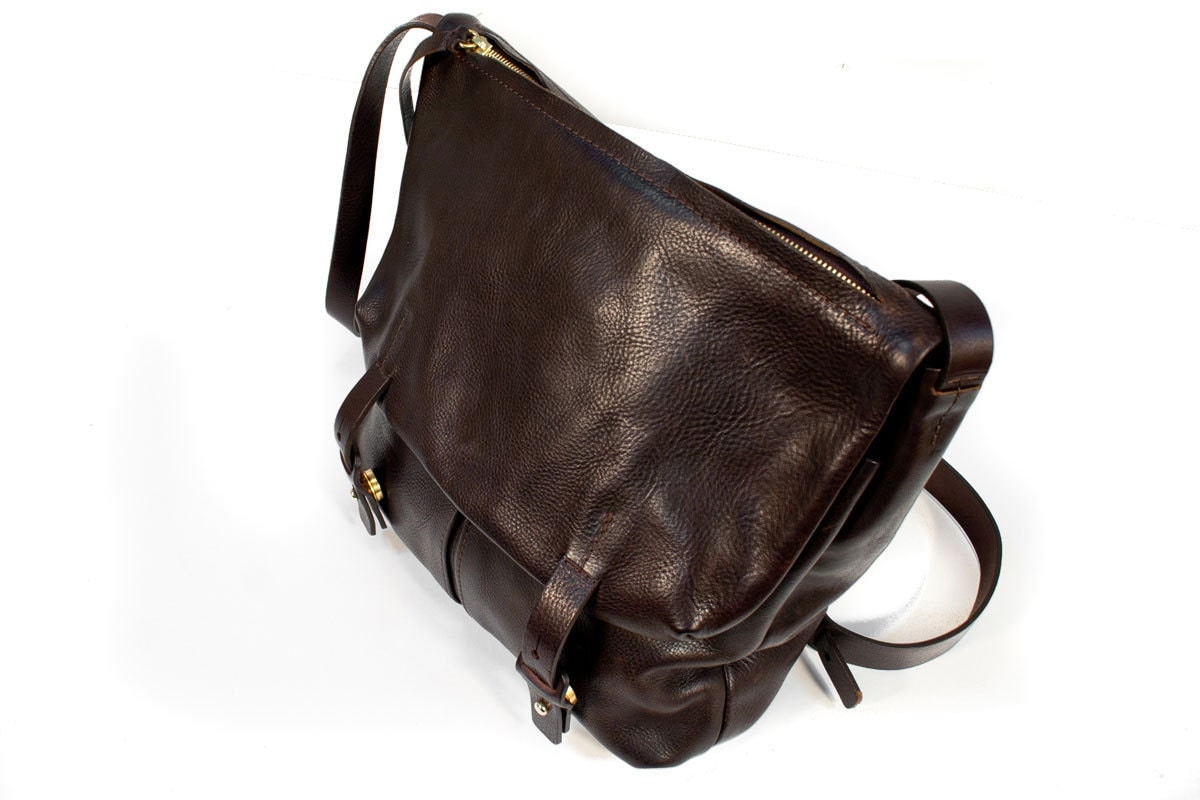 Postman Style Shoulder Leather Bag for everyday use. Handmade in our workshop in southern Tuscany. Different pockets inside, lined by suede, vegetable tanned calf leather for body, "Toro" bull leather 3,2 millimeters for shulders.
Shoulder leather bag become beautiful with the use.
A magnet to simply and fast close it.
fo men and sportish women with the possibility to carry an ipad device and documents.
Similar in function to backpacks, messenger bags ensure comfort to people carrying heavy and/or bulky items, while allowing easy access to the contents.
Messenger bags typically incorporate features that make them particularly suitable for cycling, such as fittings that make it easy to adjust the shoulder strap, quick release buckles, an adjustable hinged buckle, and the ability to attach a variety of accessories, such as lights, phone holsters, or U-locks
Messenger bags are often used as a fashion accessory. While they can be found in the possession of either gender, they are often commonly employed by men in a function analogous to a woman's purse (that is, to carry bulky items that do not fit into pockets, or a large number of items, while doubling as a fashion accessory). Messenger bags have also become fashionable in urban environments, among cyclists and commuters. Many college and high-school students make use of them for fashionable and functional purposes, especially those who commute on bicycles. Compared to a backpack, it is much easier to place and remove text-books, notebooks, essays and supplies from a messenger bag because they can be easily shifted to lie on the side of the body (or if the strap's long enough, it will be there by default), granting the wearer better accessibility. Messenger bags also provide more weather resistance than traditional leather satchel-style school bags.
The newest item added to my shop by TuscanLeather (330.00 EUR)
http://www.etsy.com/listing/174602365
Here a new leather article made in Tuscany by Our Workshop: Iphone leather Case, Ipad case, Bags, Bespoke orders, Messengers Bags all made by vegetable tanned leather certified 100% handcraft in Tuscany italy. You be able also the place a customized order made to measure and on personal request. Italian Tuscan Leather Craftsmen at work for you…